Left-Over Cars for Great Deals
Buy last year's left-over new cars for the best bargains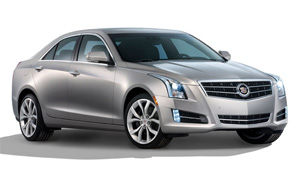 Every year, as new car models arrive, car manufacturers and dealers are frequently stuck with many previous-year's vehicles. These must be sold to make room for the newer vehicles.
This leads to some of the best deals of the year — cash-back rebates, lease deals, and other incentives — on "left-over" new cars. Dealers hold "clearance sales" to promote these deals.
All the cars are brand new, never been titled or owned, and have full manufacturers' warranties. Many models have changed very little since the previous year.
One of the best sources of bargain priced left-over cars is our Car Deal Finder
How does it work?
When an auto maker sees that it and its dealers have an oversupply of certain makes and models, they begin to offer incentives such as factory-to-customer cash-back rebates, special leases, low interest loans, and factory-to-dealer rebates (that can be passed along to customers as price discounts). These incentives usually are offered on a month-to-month basis, and as soon as enough of a particular make and model have been sold, the incentive will be dropped.
These incentive offers, particularly the cash-back rebates, are great opportunities for customers. Purchase prices often fall below dealers' invoice prices — below the dealers' cost. Rebates can be used as a down payment on a new vehicle.
What's the catch?
There is no real catch except that your choices of colors and options might be limited to the cars that a dealer has in inventory. He might be able to find the car you want at another dealer, however. So, you must be flexible by being willing to accept a car that is not quite what you had in mind, but at a great price.
Since you have difficulty finding exactly the vehicle you want, it pays to shop around at multiple dealers, possibly even calling dealers in nearby towns. But another reason to shop around is that one dealer's prices on his last-year's models can vary widely when compared to another dealer. This can happen when one dealer has his car longer, has more left-over inventory that he wants, and needs to get those vehicles off his hands as soon as possible. The way for him to do it is to offer great prices.
What to do?
If you know the make and model you want, or have your choices narrowed down to a few, you should get price quotes from local dealers. The prices you receive will automatically include any available rebates and incentives.
The best and easiest way to get dealer price quotes is by using an online pricing service, which automatically goes to dealers in your area who have the vehicle you want.
What vehicles currently have large incentives and rebates?
The following web site — Best Car Deals — lists current left-over car deals, as well as new-model deals. Be aware that some deals on current-year's models may be just as good as left-over last-year's models, so make sure that you ask for price quotes on not only the newest model, but on last year's model as well. You might be surprised at the difference.
You can get free price quotes from the following sources: Edmunds
is our top recommendation. The quotes you receive will automatically include any incentives currently available. Remember, if you are interested in leasing, getting the lowest price is key to a great lease deal.
We also recommend  Car Deal Finder for low dealer prices. Get as many prices as you can to be assured you are seeing the best deals available.
Summary
Buying a leftover previous-year's model car can be a great deal if you can find the make and model you want. It might require some extra legwork looking and getting price quotes, but the results can get you a brand new car at a tremendous savings.