How to Get The Best New Car Deals – Lease or Buy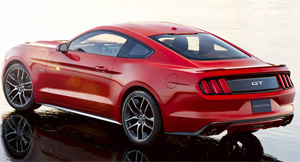 Having great negotiation skills has always been important in getting good new-car deals.
But in the new economy, hard bargaining and negotiating with dealers is less necessary and oftentimes not required at all.
It's not because dealers are getting soft or are any easier to roll over. And it's not because customers are more savvy than in the past. They are, but these are not the primary reasons.
The age of perpetual new-car incentives
Only a few short years ago, car manufacturers offered "sales" and buying incentives only about twice a year, during "sales events." Maybe you would find a rebate here and there on a model or style that nobody wanted. Or a lame "employee pricing" promotion (remember those?). Otherwise, customers had to get good deals the old-fashion way — hard, agonizing, stressful haggling with a dealer salesperson.
Things are different now. The economy has been through the Great Recession when car sales suffered greatly. Now that the economy is recovering, car manufacturers are trying to make up for lost ground by offering special incentives — every month — to get customers to buy again.
New car incentives are now being offered in the form of direct-to-customer rebates, low-interest loans, 0% APR loans, special lease offers, loyalty bonuses, and "hidden" factory-to-dealer cash. In most cases, the incentives are being offered on not just a couple of makes, models and styles, but on a broad range of vehicles.
What does this mean for automotive consumers?
It means the best car deals come to you — they are given to you — without having to haggle and negotiate. These are usually deals that a customer could not possibly negotiate on his own.
Here's why.
Without special incentives and help from his manufacturer, a car dealer only has control of one element of a deal — price. Even then, he can only negotiate price within the limits of his potential profit margin, which is approximately the difference between his invoice price (what he pays the manufacturer) and the MSRP sticker price. Although he may have a holdback or sales bonus that lowers his cost a bit, he can't sell or lease cars for less than his cost and stay in business for very long.
Remember, whether you lease or buy, price is the only factor of a car deal that you can negotiate with a car dealer. Unless you understand how payments are calculated, never negotiate monthly payments. See our article, Don't Be a Payment Buyer, which is about leasing but applies equally to buying.
So how do dealers sell for less than invoice price? At low interest rates? With low payments?
They get help in the form of incentives from their parent car company.
Car companies can control not only prices, but rebates, loan rates, lease prices, lease money factor, lease residuals, factory-to-dealer cash, and special bonuses ("loyalty" discounts, trade offers, package deals). Dealers can do none of that.
Therefore, when a customer buys a car with special incentives, the price could easily be less than a dealer's cost, the loan rate could easily be less than a customer could get at a bank (even 0%), and the repayment terms more flexible than a dealer could otherwise offer on his own.
All of this without haggling and negotiating.
These kinds of exceptional deals are being offered every month by most car companies through their dealers. You don't have to ask for them. And the deals are genuinely good deals, not some kind of dealer scam or come-on as in the old days.
Is there a catch?
There are usually restrictions and limitations on these special manufacturer-sponsored deals. The deals are time-limited, usually only available for one month and the deal details might vary by region of the country. Only certain models and styles may have incentives at any one time. If both rebates and low-interest loans are offered, you must take only one, not both. Low interest (and 0%) loans and special leases are only available to customers with good credit. Some deals require a specified down payment or amount due at signing.
Of course, if the exact car that you want, or need, is not being incentivized this month, or if you don't qualify due to credit issues, you are forced to get your deal the old-fashion way — haggling and negotiating. It's good to know your credit score before you go seeking incentive deals at a dealer. What's your FICO score? Find out now when you check your credit report for $1 at Experian.com!
Where do you find these great car deals?
Best-Car-Deals – Our sister web site that discusses the latest new-car incentives, rebates, low-interest loans, factory-to-dealer cash, and special lease deals. Check it often because the deals change every month.
Car Company Web Sites – All car manufacturers such as Honda, Toyota, Ford, Chevrolet, Acura, and others have web sites that typically have a "current offers" section, usually under "Shopping Tools" in the menu, which lists all vehicle models and styles with incentives. Be sure to read the small print for any restrictions or limitations.
Online Car Pricing Services – Online companies such as  Car Deal Finder  and  Edmunds
   provide free new-car price quotes that include any incentives or discounts available at that time. Get as many quotes as you can to compare. Promotional lease deals are not included but the low prices you get can be applied to leases.
TV Commercials and National Newspaper Ads – Car companies often advertise their current promotional incentive deals on national or regional TV programs and in national newspapers such as USA Today or Wall Street Journal.
Don't forget financing
If your credit is preventing you from qualifying for a great lease deal, you can still buy with a loan, which is easier to qualify for, especially if your credit is not so great. Companies such as  InstantCarLoans.com
provide fast car loans to people with both good and not-so-good credit.
Summary
The best new car deals are not the ones you can negotiate for yourself, but the ones that are handed to you without negotiation. These are incentive deals being offered monthly by car companies through their dealers. Dealers, on their own, cannot put together these good deals, and customers cannot negotiate these deals on their own.