Where are the best lease deals this year?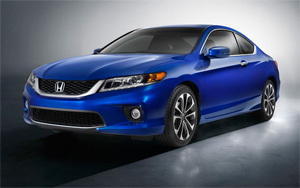 As you might already know, the very best car lease deals for 2018 are special promotional leases that are frequently offered by car manufacturers and their dealers to attract new leasing customers.
These deals are typically only offered for one month on selected models and are genuinely excellent deals — much better deals than customers could negotiate on their own.
With the popularity of leasing growing so rapidly, more and more of these special manufacturer "subvented" lease deals appear every month.
Why are promotional deals such great deals?
It's because when a car company puts together a special lease deal, it can (and usually does) reduce the vehicle price (capitalized cost) on which the lease is based, as well as the money factor (finance rate). It also raises the lease-end residual value, which further contributes to a lower monthly payment. All of these factors, when combined together, can make for an outstanding lease deal.
On the contrary, when a customer attempts to negotiate a lease deal on his own, price is the only factor he can haggle with a dealer. The other factors, money factor and lease-end residual value, are set by the dealer's finance company and cannot be changed or negotiated by a dealer. Therefore, customers have a very limited ability to affect car lease payments, while car manufacturers (and their finance companies) have a much broader ability.
This is not to say that customers can't get good lease deals when special manufacturers' deals are not being offered. A good price on a vehicle that already has a naturally high residual, combined with low finance rates that are common these days, can still make a great deal. (See the Lease Kit for list of vehicles with high residual values)
Where are the best lease deals in 2016?
The best lease deals this year are on those vehicles on which manufacturers have decided (or will decide later) to offer special lease incentives.
BMW currently has some of the best lease deals in the business and we see it continuing through 2016. Deals are being offered across the entire BMW model line of over 50 models and styles, so regardless of the price range or style that customers want, they should be able to get a good deal.
Mercedes also is offering a number of outstanding lease deals on selected models and styles. Leasing is very popular among luxury car drivers. It's a great way to preserve cash and still drive a high-end car. Mercedes' deals change often — month to month. Good deals this month may not be offered next month. Special $99/month leases are available (at time of this writing) on the company's Smart brand.
Honda has traditionally offered great lease incentives and will continue to do so throughout 2016, although the number of models and styles will be limited and will vary from month to month. Look for especially good deals on the Honda Civic, Honda Accord, and Honda Pilot, and occasionally on the popular Honda Odyssey minivan. Many of Honda's special leases are available with $0 due at signing, which includes no first-month's payment. The company's Acura brand also has vehicles with $0 down lease deals.
Toyota typically offers a number of good incentive lease deals each month, as well as rebates and 0% APR on many of it's models, which should continue during this year. Especially good deals are available on leftover 2015 models, if you can find them. Toyota's deals can vary by the region of the country due to the way it splits it distributorships and finance companies.
Nissan nearly always has a good combination of incentives, including special leases, across its product line, including its Infiniti luxury brand. Cash-back rebates and bonuses have been very attractive and there have been some especially excellent promotional leases offered in recent months.
Cadillac is offering a number of good leases across it's product line. They often offer leases that require $0 cash down. Low-interest loan rates are available to buyers with good credit.
Chevrolet occasionally offers "sign-and-drive" zero down leases which are fair deals, but not great. Don't expect great lease deals from Chevrolet or any General Motors brands (although purchase incentives such as rebates will be good).
Ford is and will be offering very attractive incentive leases this years, and last years leftover models such as the Edge, Explorer, Focus, Fusion, and Mustang as well as other models.
Hyundai will continue to offer low-interest loans and special lease deals across its excellent line of vehicles. Some leases require no money down at signing. Again, the deals will vary from month to month.
Volvo regularly offers no-money-down leases and low-interest loans on most of its models. Deals should be good throughout the year.
American Car Brands
There are a relatively modest number of special lease deals on American car brands (General Motors, Ford, and Chrysler). However, as the year progresses, we should see a growing number of special lease incentives from these companies last years models as this years models continue to come in. Look for the best deals near the end of the model year, which could anytime between late summer and year-end, depending on the specific model — since new models are not all introduced at the same time of year.
Lincoln, Chevrolet, and Cadillac are currently (at time of this writing) offering a number of good, although not great, lease deals.
Even without special lease offers, General Motors (Buick, Chevrolet, Cadillac, GMC) is currently offering some very high cash-back rebates, although the rebates are sometimes restricted if leasing. 0% APR loans will continue to be common with these companies during this year.
Look for especially good deals on leftover models, if you can find them,  as this years models continue to arrive through the year. Dealers need to get rid of the old models and are willing to make deals. These are brand new cars with full warranty and, in most cases, very little different than the newer models.
Leasing, especially promotional leases, will grow in popularity during this and coming years, across nearly all car brands. To better understand the difference between special manufacturer-sponsored promotional leases and standard leases, see our article, Incentive Car Leases – Best Way to Lease.
How do you know when a lease deal is a good deal?
A low lease payment, when compared to loan payments, is not the best indicator of a good car lease deal.
A better way to evaluate a lease deal is to use our Lease Deal Calculator that analyzes the cost factors of a deal and tells you if it's a good deal, poor, just average, or an outstanding deal. The tool is free and is tremendously useful to anyone considering leasing.
Although most promotional leases offered by car manufacturers are deals worth considering, and are better deals than customers could negotiate for themselves, it's always a good idea to evaluate each deal and compare multiple deals to make sure you get the best deal possible. The Lease Deal Calculator lets you do just that.
Summary
The best car lease deals for 2017 are on promotional deals offered month-to-month by car companies and their associated dealer networks. Deals can vary by brand, by model, by month, and by region of the country. See Cheapest Lease Deals for additional details.
On car company web sites, look for links to "Current Offers" or "Local Specials" under "Shopping Tools" on the site menu bar.
Even if take advantage of a ready-made promotional deal, you can still benefit from the many features of our Lease Kit.
Before you decide to lease, make sure you understand how car leasing works and how to determine if you are a good leasing candidate. That's what the Lease Guide is all about.