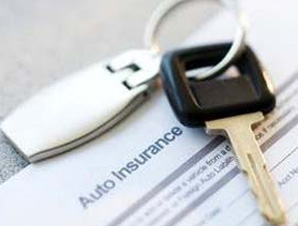 Car insurance is never cheap but rates vary so much between providers that one will always be cheaper than the others for a particular individual, for a particular car, in a particular location.  But which one?
It's a question that is not easy to answer.
Why are rates so different?
You might have a friend or relative in another state who tells you that State Farm, or USAA, has the best rates. But because insurance companies and rates are regulated by state governments, State Farm or USAA will most likely not be the cheapest in your state. In fact, it's possible that State Farm or USAA might not even be  companies licensed to do business in your state.
Furthermore, rates for state-required liability coverage might be relatively inexpensive with a particular company, while their full-coverage (comprehensive and collision) rates are comparatively high. If you're leasing or buying with a loan, there's a good chance that you'll need both, so you will want the company that has the best combined rate.
Teen drivers cost more
If you have a teen driver, you already know that rates for anyone under 25 years old are significantly higher than your own rates. It's because teen drivers have the most accidents and file the most claims.  Depending on the company and the state in which you live, rates for teenagers can vary widely, by a large margin.
In general, the companies with the highest rates for adult drivers charge the least for teen drivers. And vice versa.
It's nearly always less expensive to add a teen driver to the family's policy. However if you've enjoyed good family rates for years with the same company, it's a good idea to explore other companies since your old company might not be the cheapest for both you and the teen.
As a percentage, adding a teen can increase your old rate by as little as 16% to as much as 159%, according to a recent study by Consumer Reports.
What determines insurance rates?
Of course, your specific rate depends on many factors. It's depends on not only age but gender, where you live, where you drive, how many miles you drive, your driving record, how often you drive, and whether you have filed claims in the past.
It also depends heavily on the vehicle being insured. More expensive vehicles that are costly to replace or repair cost more for insurance. Vehicles that are wrecked more often, such as sports cars or sporty coupes with big engines, have higher rates, as do vehicles that are stolen more often.
If you qualify for discounts, such as those you might receive if you insure you house and cars with the same company, you'll get better rates.
If you have a bad driving record or have filed multiple claims with your current insurance company, switching companies won't necessarily help.  Insurance companies use a central database that allows them to share information.
Who sets insurance rates? Who has the cheapest rates?
Since each insurance company uses its own individual rules of how they set rates, and there are no standard rules, rates can be very different between companies, even in the same state, for the same individual, for the same car.
So, what's the answer? What is the cheapest insurance company?
There is only one way to find the best insurance rates for a particular individual, living in a particular location, driving a particular car.
It's not by asking friends or relatives. It's not by finding a list of such companies or consumer surveys. And it's not by watching insurance company TV commercials that seem so numerous these days.
To find the best insurance deal requires that you shop at different companies.
You will find that one company will always have better rates, for you, in your own situation, that all the others. Nobody can tell you which company that will be. You must find out on your own.
We recommend Esurance
, one of most respected auto insurance companies in America, rated A+ by A.M. Best and enjoys great customer satisfaction ratings.