What is the best car overall for teenagers?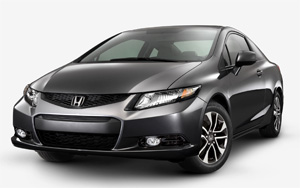 Deciding on the best car for a teenage driver depends on who is doing the deciding — the teens or their parents.
Teenagers and parents tend to have different objectives and priorities when it comes to cars, although it's usually not difficult for the two parties to come to a mutually agreeable decision, especially when each party is willing to compromise a little.
To get you answers, we'll try to look at the subject of teen cars from both points of view.
What Teens Want
Teenage guys tend to place importance on a car's style (sporty), appearance (cool), performance (fast), size (room for friends), features (great sound system), and accessories (customization and mods). Girls like cute cars that reflect their personality and are practical — usually smaller and fun to drive. They usually place less importance on performance and accessories than the guys.
What Parents Want
Parents want safe and dependable cars for their teens. They also place importance on reliability and economy — low purchase cost, low operational cost, low maintenance cost, and low insurance cost. Parents like to feel comfortable knowing how and where a teen's car is being driven. Modern GPS technology provides the solution and is relatively inexpensive and simple to install.
Cost is a Factor
The first issue that most young drivers and their parents usually struggle with when deciding on a first car is that of cost, which typically leads to the issue of "used-versus-new".
A  used car is generally going to be cheaper than a new model due to the fact that new cars suffer high value depreciation during their first few years. However, older cars will generally be less reliable, may develop unexpected repair expenses, be less fuel efficient, have fewer safety features, and may not be as attractive as a newer model.
Cheap old cars with lots of miles should be considered with considerable caution and care. On the other hand, insurance cost, routine maintenance, repairs, and taxes can be less for older cars. Used cars are generally sold "as-is" without warranties which makes it important to get pre-sale inspections by a qualified mechanic. The older the car, the more important the inspection. Look for late model "certified" used cars which are a bit more expensive but typically have better reliability, and come with guarantees, and limited warranties.
A brand new car can be more expensive — although not necessarily so (see explanation below) — but will have the latest electronic features and safety equipment, be under manufacturer's warranty for 3-5 years, be protected by lemon laws, and will have new-car reliability — plus that wonderful new-car smell. A new car may also get better gas mileage than a used car of the same make/model, especially a new hybrid model. Insurance cost may not be significantly more than a similar used car, especially if the new model has improved safety features, such as stability control. Stability control should be a high priority on cars for teens, as should 4-wheel drive (4WD) or all-wheel drive (AWD) in regions with bad winter weather.
Brand new cars that are being offered with promotional manufacturer incentives can easily cost less than late model used cars of the same makes and models.  You can get free price quotes, which include incentives, on any new car from the following sources:
Edmunds
 and our  
Car Deal Finder
. Get quotes from all of them.
Best First Cars for Teenagers – Top Recommendations
Because of the variations in availability and characteristics of used cars, we'll stick to a discussion of new cars. However, used cars tend to have many of the same characteristics as new cars of the same make and model. Just keep in mind that newer cars tend to have better safety equipment, better reliability, improved gas mileage, and, in some cases, lower insurance rates – because of improved safety and reliability.
Some older cars have high insurance rates because they are more often stolen (for parts) than new models. Honda Accords from the early 1990s are a good example. Although most of the following recommendations are for smaller, less expensive vehicles — which most teens (and their parents) prefer — some teenagers like to drive larger vehicles such as SUVs and trucks. However, we don't recommend SUVs for teens due to the higher skill level and experience required to control them in emergency situations and the higher cost of operation. Even small SUVs such as the Ford Escape, Honda CR-V, Toyota RAV4, and the Nissan Xterra are much less stable than a conventional sedan or coupe.
We'll list some of our top first-car recommendations below, listed in no particular order. These are certainly not all the cars that might meet the needs of teenage drivers and their parents, but are some of the most popular. We have avoided suggesting vehicles with a history of poor reliability.
Honda Civic – This is the one of the most popular cars among teens — and parents. This car has almost all of the qualities desired by both teens and parents: economy, style, safety, reliability, performance, low insurance rates, good size for passengers, and driving comfort. There are tons of accessories, custom appearance products, and performance options for the Honda Civic. Honda also produces a fuel-efficient hybrid version of this vehicle, at a slightly higher cost. Used models of the Honda Civic are readily available, reliable, and hold their value very well. For a car with similar qualities, but larger with more interior room, consider the Honda Accord.
  Honda Fit – This small 4-door hatchback is a winning combination of Honda reliability, comfort, interior space, features, and tons of air bags and safety equipment — and a whopping 35 miles per gallon of gas on the highway. It's a fun car that also will haul a teenager's stuff — and lots of it. It is also safe and relatively cheap to insure and maintain.
  Toyota Corolla – This Toyota vehicle shares many of the characteristics of the Honda Civic and is a favorite among teenagers as both a new and used vehicle. It's reliable, with good performance, has plenty of room inside, and there are many options from after-market companies for styling and performance improvements. Buyers of this vehicle, and others in our list, should consider getting the stability control option when available. It's one of the most effective safety features being offered on cars today. If the Corolla is not quite large enough, look at the Toyota Camry, the best-selling car in America for the last few years. For smaller car at a lower price, with great gas mileage, look at the Toyota Yaris.
  Ford Mustang – This is an iconic perennial favorite with teens due to it's relatively low cost, sporty good looks, and large variety of model and engine options. It's fun to drive, particularly with manual transmission. The V6 engine provides plenty of performance but we don't recommend the high-power V8 versions for teens with limited driving experience. Insurance costs are very high for those models.  Take caution when buying used Mustangs that may have been driven hard and not properly maintained.
  Chevrolet Camaro – This is the latest version of a classic muscle car and is a competitor to the Ford Mustang, with similar cost, good looks, and plenty of styles and engine choices. The manual transmission is popular with teens. Like our recommendation of the Mustang, we suggest the V6 engine instead of the high powered V8 models for teen drivers.
  Nissan Sentra -This is a sensible car for teens, having many of the attributes of the Honda Civic and Toyota Corolla, but a little less style. It's comfortable, but with a harsh ride and little room in the rear seat. However, it gets good gas mileage, is reliable, enjoys relatively low insurance rates. Used models can be found at good prices. Go even smaller and cheaper with the Nissan Versa or move up to the larger Nissan Maxima.
  Mitsubishi Lancer – This is a very popular sporty vehicle with teens, especially the turbo-charged Evolution, although it might not be the first choice of parents. It's stylish and looks cool, besides being a super performer. There are lots of add-ons and custom equipment for this vehicle. It even has its own magazine aimed at young drivers of this vehicle. Watch out for possible reliability issues and higher insurance costs.
  Ford Focus – This is a fun and sporty car that teenagers like. It has a firm but comfortable ride and a number of engine options. Interior material quality appears cheap but functional. There are no less than 12 different variations of this model that should allow almost any teen to be satisfied. Ford's reliability and styling have improved dramatically in the last few years. You can't go wrong with this nice little car.
  Mazda3 – This vehicle is an excellent small car with good interior space, good performance, good gas mileage, and good quality. It comes in both a hatchback and sedan and is very affordable. New models are very stylish and youth-oriented.
When Cost is Not a Big Factor
Some teens, or their families, are fortunate enough to have the money to consider luxury or near-luxury car models for a first car. Some of our recommendations for cars in this category are the following:
  BMW 3-Series – This is one of the most popular of all sporty luxury cars, for a good reason. They are fun to drive, are great driver's cars, and fuel economy is good — and they look good, as a "bimmer" should. They're available as a coupe, sedan, or a convertible, with or without 4-wheel drive. Used models are available for good prices. Also consider the more economical BMW 1-Series.
  Mercedes C-Class – This is a popular small sports sedan with young people who like a car that's fun to drive and exudes luxury and class. It's comfortable, roomy, and handles well on the street or highway. It also enjoys a good safety rating and is relatively economical to own. Move upscale a bit to the Mercedes E-Class.
  Acura TLX – This car is consistently rated very high as having the best blend of all characteristics that one would want in a car. It mixes luxury features with comfort, performance, handling, and sportiness. It's one of the most reliable models on the road. It's popular with many teens. Also consider the smaller Acura ILX.
  Audi A4 – This vehicle is available as a sedan and convertible. It is luxurious and stylish with excellent driving characteristics. A wide range of features, options, and transmission choices are available. Crash-test results are impressive. Reliability is average and insurance can be a bit expensive. Also consider the smaller, less-expensive Audi A3.
  Lexus IS – It's a Lexus with all the quality and luxury that Lexus offers, but it's not the Lexus that grandfather drives. It is a small safe sports sedan that has the performance, looks, and comfort that young people enjoy. A high-performance V8 version is available but watch out for high insurance rates on that model. Look at the Lexus GS if you want something a bit larger and even more sporty, especially the F-Sport version.
Important Safety Features for Teen Cars
Safety features such as seat belts, anti-lock brakes, and surround air bags are common in all modern new cars. However, these features only help when an accident occurs. It's better to avoid accidents altogether. A newer and increasingly common feature, electronic stability control (ESC), helps prevent accidents and is expected to significantly reduce highway deaths. It particularly helps teens, who are understandably inexperienced in handling emergency maneuvers. Smart teens and parents will look for cars with an ESC system. Car makers use different names for this system. Other worthwhile features available on newer cars are collision avoidance system, blind-spot monitor, backup camera, heads-up displays, and more.
Where to Find Good Used Cars Cheap
Teens often can only afford inexpensive ("cheap") cars due to having only limited funds. See How to Find Cheap Cars for tips on where to find affordable used cars. Some good sources of used cars are consignment lots, car auctions, and online car sale sites, such as Craigslist, Autotrader, and eBay Motors. An excellent source of used cars online is Car Deal Finder a well-respected car buying service that has already worked out discounted prices with dealers across the country. You can search their listings by price and area code, as well as make, model, mileage, and other criteria. Prices are already discounted but you can probably do better with a little haggling. Also see our popular web sites, Used Car Advisor and First Car Guide, for more good advice and tips on how to buy good used cars and getting the best deals.
New Cars Can be Bargains in Tough Economy
With the depressed economy comes great prices and deals on brand new cars. In some cases, manufacturers are offering rebates, discounts, and other incentives that make certain new-car models cheaper than similar used cars. If you are considering the purchase of a relatively new used car because you think the cost will be lower, do yourself a favor and check new-car prices before making a decision. For more about current new-car incentives from car manufacturers, see Best Car Deals.
Get Discounted Prices on New Cars from the Internet
If you don't like haggling with dealers for new car prices, Online Pricing Services such as Edmunds
  and  Car Deal Finder make it easy to get free discounted price quotes from dealers in your area. If you get multiple quotes, you can compare and select the best deal. Since dealers know customers are comparing prices, they offer their best prices right up front.  All quotes will automatically include any available manufacturer incentives, including rebates, low interest rates, and factory-to-dealer cash.
What to Watch For in a Used Car
Used cars are sold "as-is," meaning that there are no guarantees or warranties. If problems develop after the purchase, the car can't be returned. That's why pre-purchase inspections by a qualified mechanic are so important. Inexperienced buyers often naively take the word of a used-car seller or dealer salesman about the condition of a car. An inspection costs about $75-$100 but can prevent a multi-thousand dollar mistake. If you prefer to do your own inspection, here's a 50-point Used Car Inspection Checklist. Look for cars that have no more than average mileage. Fifteen thousand miles a year is considered average. A three year-old car with 45,000 miles would be average. Higher mileage cars pose a higher risk of problems. However, a car's actual condition, as determined by a mechanic's inspection, is more important than mileage numbers. Some cars with high mileage can be in great condition — and be great bargains.
Teens and Car Financing
Teen drivers have a limited number of options as to how to finance the purchase of an automobile. if under 18 years old there are only two options: 1) cash, or 2) have someone (family member) buy the car for them. If 18 or over, credit history and source of income become important to getting approved for a car loan. Since someone just turning 18 has had no time to establish credit, the solution is usually having someone (family member) co-sign on a loan. See Car Financing for Teens for more details.
Teens and Car Leasing
Leasing is often not a good solution for teens, for a number of reasons. Although monthly payments are much lower than buying with a loan, the requirements and restrictions of leasing are not always compatible with teenager drivers. See Car Leasing for Teens for more details..
Teens and Auto Insurance
Car insurance for teenage drivers is very expensive because teens represent a high risk to insurance companies. Adding a teen driver to a family's auto insurance policy can mean a 50 percent to 100 percent increase in parent's insurance premium costs. Taking a separate policy for a teenager is even more expensive.
Therefore it is important to shop for the best rates while still getting coverage that is needed or legally required. Insurance rates vary widely between insurance companies. Many teens attempt to cut insurance expenses by buying only minimum state-required liability coverage, which normally means low limits.
This may not be wise, given the risk of being responsible for very expensive medical and property damage in an at-fault accident. Policyholders can easily become subjects of lawsuits to recover expenses beyond those covered by minimum insurance. Most state auto insurance minimums are outdated and much too low. See Auto Insurance for Teens for more details.
Choose the Right Company and the Right Rates
Learn how to shop for companies that have the best discounts for teens. For example, some companies discount for good grades and driver's education courses, and others do not. There is no such thing as a "cheapest" car insurance company. Rates vary by state, by city, by car, by driver, and by a variety of other factors. Cheapest rates from one company won't be the cheapest for another driver and another car.
Find out how to select the right insurance company for teenagers in our article, Auto Insurance Companies – Best and Worst.
We recommend Esurance
, one of most respected auto insurance companies in America, rated A+ by A.M. Best and enjoys outstanding customer satisfaction ratings. We also recommend Liberty Mutual Insurance
which is a well-respected national company that offers competitive rates and great customer service.