What is the Secret to Cheap Car Insurance?  DISCOUNTS
What types of discounts make for the lowest auto insurance rates?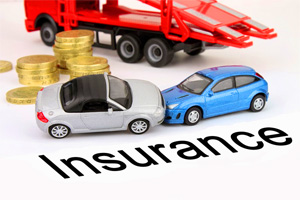 Most auto insurance companies offer a variety of discounts that can save you money on premiums. In fact, the difference between expensive and cheap car insurance can be the rate discounts that are offered. This is the secret to cheap car insurance.
All discounts that a particular company might offer may not be available in all states and the discounts offered by one company may not be available from another company. This is why it is important to shop around for the best deals.
If you think you might qualify for any discounts mentioned here, make sure you check with your insurance company to determine if it's available. If not, try other companies.
Following is a list of possible types of discounts offered by insurers. Note that discount types, amounts, and qualification requirements can vary between different insurance companies. State laws can also affect coverage options and discount availability.
Accident-Free Discount – Available to drivers who have no at-fault accidents over a specified period of time, usually about three years. If an accident occurs later, the insurance company may remove the discount, increase rates, and begin a new qualification time period for the insured. Some companies offer reduced deductibles for safe driving.
New Car Discount – Available for new cars that have never been titled. Qualification rules may vary.
Economy Car Discount – Available for certain economy vehicles. Qualification rules may vary.
Good Driver Discount – Available to drivers with good driving records, no at-fault accidents, and no traffic offenses within a specified time period, usually about three years.
Defensive Driving Course Discount – Available to drivers who complete a certified defensive driving course within a specified time period.
Esurance  – Get a fast, free auto insurance quote online at Esurance. See your savings instantly!
Drivers Education Course Discount – Available to drivers who complete a drivers training course with a qualified instructor. This discount is typically restricted to young or new drivers.
Good Student Discount – Available to students and graduates under age 25 who have attained a specified level of scholastic achievement. Home-schooled students may also qualify.
Multiple Automobile Discount – Available if two or more insured vehicles are driven by multiple related people living at the same address.
Multiple Policy Discount – Available if the insured has other types of insurance with the same company, such as home owner's or life insurance.
Safety/Anti-Theft Equipment Discount – Available for vehicles that have certain specified safety equipment, anti-theft equipment, or have specified safety ratings.
Senior Discount – Available to those who qualify as a senior adult. Retirement status may provide additional discount.
Farm Discount – Available for vehicles primarily used on farms.
Deductibles
Increasing the deductible on your auto policy can save you money. However, make sure that you can afford to pay that amount in case of an accident. Many people unwisely maximize their deductible, even though they can't afford to pay it after an accident, betting that an accident won't happen, or that any accident will be the other person's fault. This is not generally a good strategy. However, if you take the money you save in premiums by setting a higher deductible, and tuck the money away each month in a savings account, you may be able to cover the higher cost of an accident, especially if your accident occurs months after you begin you savings plan. Furthermore, if you never have an accident, the money is still yours, not the insurance company's.
Other factors that affect your auto insurance rates
Credit score – Most insurance companies now use your credit score as one of the means of determining what you pay for coverage. The reason for using credit scores is that there have been studies showing a correlation between certain credit factors and the number of claims a customer is likely to submit. Get your Experian Credit Report FREE at freecreditreport.com
Do this before you begin shopping for insurance.
Where you live – Drivers who live in less populated rural areas will pay much less for insurance than someone who lives in New York City where the risk of accidents and theft are higher.
Your age – Statistics show that young drivers have more accidents than older, more experienced drivers. Insurance companies base rates on those statistics.
Your sex – Male drivers pay higher premiums than females, again because statistical show that males have more accidents and file more claims.
Your marital status – Married drivers pay less than single drivers. Married people tend to be older, more experienced, and more stable.
Your job status – People with steady jobs, or attend school, tend to pay less due to a more predictable and stable lifestyle.
Where you drive – You will pay more if you drive long distances on busy streets or highways in high-accident areas, or if you park your car in high-theft areas.
Your vehicle make/model – Studies show that certain vehicles are involved in accidents or thefts more often than other vehicles. Some vehicles are more expensive to repair than other vehicles. Expensive vehicles cost more to replace than less expensive vehicles. All these factors affect car insurance rates. See our article, Cheapest Cars to Insure, for more details.
Your driving record – You will pay more if you have numerous driving violations or at-fault accidents. Even accidents for which you are not at fault can affect your rates because it indicates you may be driving in a high-accident area.
Your claims record – Submitting claims typically increases your insurance rate. Some companies now offer "forgiveness" plans that overlook a small number of accidents and claims. These policies cost more. Don't submit claims unless the cost is significantly more than your deductible.
If you are 50 years old or older
If you drive and are 50 years old or older, you are eligible fo discounts that younger drivers might not have available to them.
For example, there are senior discounts, multi-car discounts, accident-free driving discounts, disappearing deductible, home/car policy discounts, and discounts for members who take a defensive driving course. AARP offers an online defensive driving course that, when completed, gets as much as a 10% discount from many insurance companies.
If you are over 50, we suggest you read our article, Auto Insurance for Senior Drivers for more details.
Get free rate quotes online
Free online rate quotes are easily available on the Internet. You can easily compare costs and coverage. Some car insurance companies such as Esurance
sell insurance directly from their web site. They don't have sales agents sitting in offices, so they don't have to pay commissions, which is why their rates are low.
Another great auto insurance company we recommend is  Liberty Mutual Insurance
 who has a reputation for good rates, 12 month rate protection, teen discounts, and customer-friendly claim service.
Car insurance is not break-down insurance
After you've selected car accident insurance, and you have a used car more than 3 years old, make sure you are also covered against non-accident breakdowns and expensive repairs after your new-car warranty has expired.
We recommend Endurance Vehicle Protection. Get a free quote. Buying directly from a warranty provider is much less expensive than buying from a car dealer.