Auto Insurance – Which Cars are Cheapest to Insure?
Selecting the right vehicle can save you money on auto insurance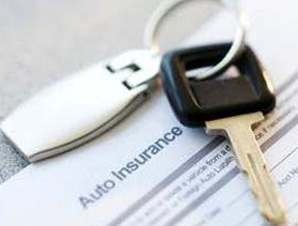 Auto insurance companies set premium rates based largely on statistical data that shows how frequently claims have been paid over a 3 year period for each car make/model.
The assumption is that if a particular model has had a high rate of insurance losses in the past, it will continue to have losses and claims at the same rate in the future. Owners of those models will pay higher car insurance premiums than owners of other vehicles.
Repair cost is a factor in auto insurance cost
Insurance companies look at a number of factors when establishing rates. Collision data is one of the major factors. In insurance terminology, collision coverage pays for accident damage to a vehicle.
If a particular car make and model is expensive to repair or replace, then collision coverage is more expensive. For example, a Mercedes is relatively expensive to insure because parts and labor are expensive and, in case of destroyed vehicles, expensive to replace.
Frequency of accidents is another factor
Another part of looking at collision data is how often a particular vehicle is involved in accidents. Cars that have a high accident rate cost more to insure. Since cars don't have accidents by themselves (actually there was the Audi 5000 back in the 80's), accident rates are directly related to the category of individuals who drive the cars.
For example, the Mitsubishi Lancer has the highest insurance rate of any vehicle in its class. The reason is not that it is an expensive car to repair or replace, but the fact that it is most often driven by young males who have accidents at a high rate.
Unfortunately, even older drivers and women who buy auto insurance for this vehicle will suffer from high rates due to the misfortunes and inexperience of young male drivers. Insurance companies spread the cost around.
Other factors affecting auto insurance costs
Insurance rates are also determined to a lesser extent by comprehensive claims and losses, as well as liability, injury, and medical claim settlements. These factors are less affected by vehicle make and model, although some vehicles have a high rate of comprehensive loss due to being stolen more often. The Cadillac Escalade is a good example of a most-frequently-stolen vehicle.
Shown below are vehicles with the lowest and highest combined insurance loss rates in their classes, according to the Highway Loss Data Institute. This is data that auto insurance companies use to set rates.
| | | |
| --- | --- | --- |
| Vehicles with LOW Cost Insurance | | Vehicles with HIGH Cost Insurance |
| Jeep Wrangler Sport | | Mitsubishi Lancer |
| Jeep Compass Sport | | Cadillac Escalade |
| Honda Odyssey | | Scion tC |
| Ford Escape S | | Mercedes C Class |
| Honda Pilot | | Hyundai Genesis |
| Hyundai Veracruz | | Porsche Panamera |
| Honda CR-V | | Dodge Charger |
| Toyota 4-Runner | | Jaguar XK/XKR |
| Subaru Outback | | BMW X5/X6 |
| Mazda Mazda3 | | Mitsubishi Eclipse |
Source: Highway Loss Data Institute
What the data says
Generally, the data shows that the lowest auto insurance rates are on larger sedans, and mid-sized and smaller SUVs. These vehicles are typically driven by practical family-minded and older drivers — drivers who have a lower accident rate. Even the Chevrolet Corvette Convertible, high on the "low losses" list is most often owned and driven by older drivers, who have fewer accidents.
Vehicles such as small non-luxury sedans, most SUVs, and most minivans will have relatively low insurance rates due a combination of fewer accidents and lower repair costs.
Conversely, vehicles with the highest auto insurance costs are generally small 2-door sporty models, with powerful engines, typically driven by young male drivers — drivers with the highest accident rate.
Insurance data can vary by state. Statistics about which cars are wrecked more often, stolen more often, or are more expensive to repair can differ by state. Therefore, cars that might be more expensive to insure in one state may have lower rates in another state.
It is also a fact that different insurance companies can use the data differently. There are no standards for how an auto insurance company sets its rates based on the data. Therefore, when shopping for car insurance rates, make sure you get rate quotes from different companies.
The absolute best and easiest way to find lowest car insurance rates is to compare online rate quotes from multiple insurance companies. There is no better way to get competitive car insurance rates as quickly – no other way.
You should compare car insurance rates by getting free quotes on the makes and models that you are considering. Rates vary widely and change often. The following company is the best for free auto insurance quotes:
We recommend Esurance
, one of most respected auto insurance companies in America, rated A+ by A.M. Best and enjoys great customer satisfaction ratings.
Summary
If you are looking to buy or lease a new car, or a used car, a major part of your ongoing cost will be auto insurance. Selecting the right car can save you thousands of dollars in insurance cost over the lifetime of the car, and make your car more affordable.