Is it possible lease a car for $100 a month or less?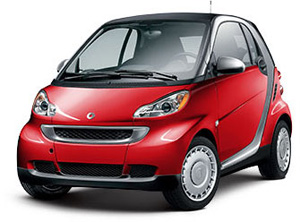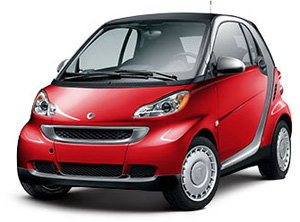 Yes. In fact, the cute little Smart Car Pure Coupe can be leased for $99 for 36 months with $1393 due at signing. This is the lowest lease payment for any promotional lease on any car in the U.S.. It has the lowest payment of any vehicle in our monthly Best Lease Deals Under $200 list.
This lease deal has been offered continuously for about 2 years, as of this writing, and it appears it will continue to be offered for some time to come.
The $99 payment does not include any sales tax that might be required in your state and county. Of the $1393 due at signing, $99 of that amount is the first month's payment.
Obviously, for only $99 it's not possible to lease a more expensive car — not without a large down payment. For example, a Mazda 3 (4-door) can currently be leased for $159/month, 36 months, and $2359 due at signing. A payment of about $99 could be achieved by adding about $2500 more to the amount due at signing, for a total of about $4859.
The more expensive the car, the higher the down payment would have to be to achieve a less-than-$100 lease payment. Most promotional leases for mid-priced vehicles are in the $200-$299 payment range. At the time of this writing there are over 100 such lease deals being offered by a variety of car companies.
Without special promotional lease deals such as that on the Smart Car, it would be unreasonable to expect to get $99 leases without huge (and unreasonable) down payment amounts. Furthermore, making a large down payment defeats one of the primary benefits of leasing — preserving cash.
We continue to remind readers that special promotional lease deals always require that customers be "well qualified" which means having a good credit score. It's smart for car shoppers to know their credit score before visiting dealers to talk deals. Get your Experian Credit Report FREE at freecreditreport.com
It's good to know ahead of time if you'll qualify for such special offers or if you'll be turned down.